Clubs & Activities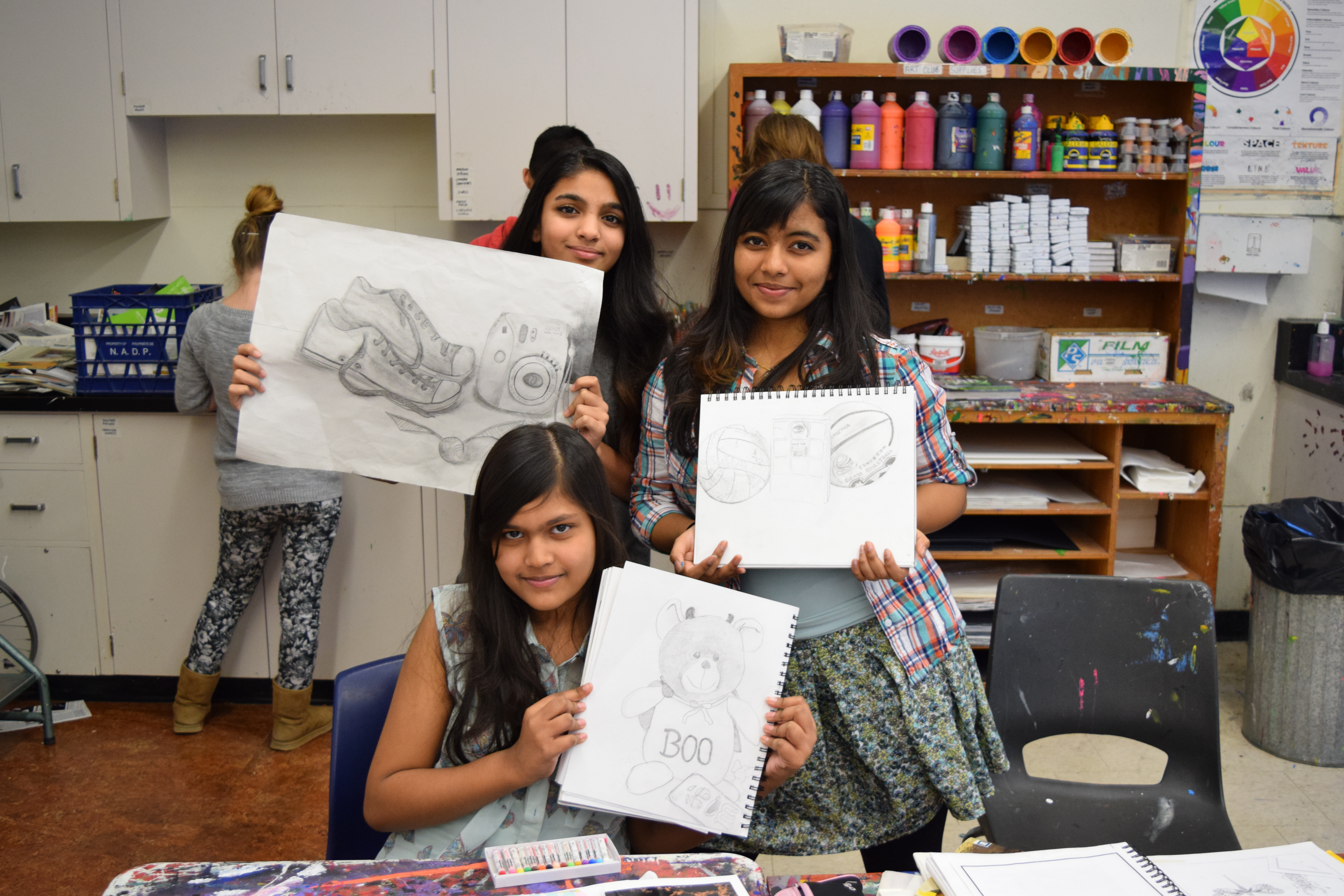 Getting involved in extra-curricular activities is an important way to contribute to the school, develop skills, meet new friends, and to make your stay at Allendale as rewarding as possible. New events start up throughout the year so students should listen to announcements carefully and keep an eye on the weekly Week-at-a-Glance that is posted throughout the school.
Extra-curricular activities offered at Allendale School include:
Intramurals: Every day in the large gym
Drop-in activities in the small gym
Art Club
Chess Games
Science Olympics
Tutorials in most subjects
Daily library drop-in at noon
School Play
Improv Team
Fitness Centre Drop-in
Study Buddy Program
Drop-in practice in the Music Room
Library Club
Inklings Writing Club
Regular House Activities
Glee Club (choir)
Friday - pizza lunch
Math games, puzzles and contests

House Groups
Every student at Allendale is member of a House Group, known as Eagle Groups and consists of students in grades seven, eight and nine. Students meet in their Eagle Groups to take part in school-wide activities and events. During the school year, students will work in Eagle Groups for activities such as Intramurals, the Walk-Crawl-Run event, Remembrance Day activities and the Edmonton Food Bank Drive. This is a wonderful way to get to know students in other grades and to develop real pride in both the House and Allendale School.
Intramural Activities
Intramurals are run during the lunch hour and are planned with the intention of providing a non-competitive, activity to students who would like to participate in their Eagle Groups. They run September through June during lunch time. Numerous activities will be planned and may include events such as Omnikin Ball, Infinity Ball, beach ball volleyball, basketball, floor hockey, flag football, lacrosse, soccer, etc.