School Philosophy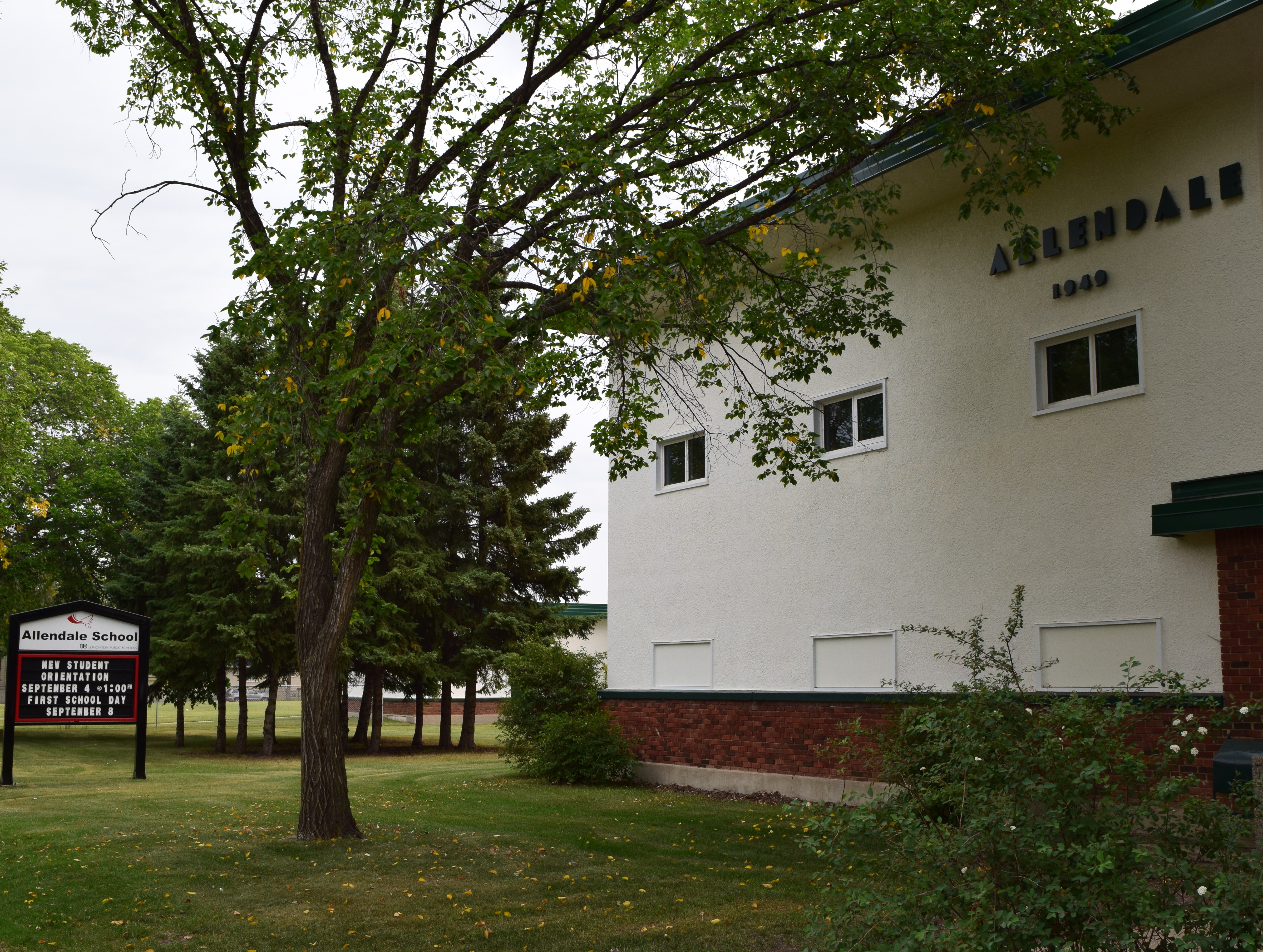 Allendale School, in partnership with students, parents and the community, exists to develop life-long learners who strive for personal and academic excellence. We are committed to creating a stimulating and safe learning community that supports and challenges every student to pursue and achieve superb results. This is achieved by providing quality educational programs for all of our students.
The Allendale Advantage
Academic excellence in all curricular areas
Outstanding, motivated and respectful students
Friendly, highly-educated and understanding staff
Extensive intramural, noontime and after-school activities
Amazing choice of Fine Arts and CTS Options
Homeroom activities promoting citizenship, character development and bullying prevention
Competitive and diverse junior and senior athletic programming
Exceptional student leadership opportunities
Updated technologies and access to technology to support learning
Strong parent and community support
High Student Achievement Results
Students at Allendale School will continue to attain high levels of achievement so that the results of grade nine Provincial Achievement Tests in Language Arts, Mathematics, Science and Social Studies show an average of at least 90 percent of our students attain the acceptable standard and at least 35 percent of our students attain the standard of excellence.
We will achieve this by maximizing the use and access of technology and electronic resources available to students, maintaining well-disciplined classrooms with high expectations for academic results and behavior, creating relevant cross-curricular projects at each grade level, ensuring all subject areas take part in at least one curricular based field trip, focusing upon the components of homework that include regular study, review and time management of larger projects, and providing regular and adequate professional development, funds for professional development, and time for curricular area PLC work.
Support for our English Language Learners
As a school we will support our large number of English Language Learners so that each student will have gained at least one grade level as determined by graded reading and writing assessments we have given students at the beginning and end of each school year.
This support will be provided by using a variety of language development strategies within both classroom and small group settings, finding appropriate on-line and paper resources, providing teacher mentors to those students with the greatest needs, and ensuring we budget for adequate resources and staff time.
Everyone is cared for, respected and feels safe
We will continue to improve our homeroom programming focused on citizenship, character development, student leadership, and the prevention of bullying so that our results on the Alberta Education Accountability Pillar report maintain very high and excellent ratings in the areas of "safe and caring" and "citizenship."
We will achieve this by continuing to develop homeroom resource materials at each grade level, providing planning time for our lead team and professional development of all our staff, timetabling a homeroom period each Thursday morning, having each homeroom lead in school-wide activities, continuing to help students recognize and respond appropriately to acts of bullying, staff monitoring and following-up on all forms of bullying, and celebrating the strong sense of community each homeroom provides each student.